Board and Train Dog Training Programs
At Midway Dog Academy, we always encourage dog owners to start training their dog sooner rather than later since being proactive is key to having a dog without bad habits or behavior problems. Most dogs with bad habits start small and progress or manifest into other areas of their lives. That is because practice makes perfect when it comes to dogs and unwanted behaviors – they get really good at doing things we do not want them to do. Our philosophy is get started on the right foot, so you don't have to endure the bad habits or behaviors, instead you get to enjoy your dog from the start.
Our dog training board and train programs also known as Doggy Boot Camp are among our most popular programs as well as our client's favorite. Our board and train programs are always customized to fit our client's needs and wants as well as tailored to fit their dogs. The length your dog stays is typically decided during your evaluation with your trainer usually, but common stay lengths are: 1 week (your dog must be approved for this stay), 10-14 day stay, and our 1 month resident camp. We believe in providing your dog with a solid foundation from the beginning in order to build their skill set, trust level, and obedience ability; which is why we train with real life training for the real world dog. Call us today to speak with a trainer about which board and train program would be best for your dog. Get started by filling out our quick form now!
*Great for new puppies and most dogs with minor behavior problems
Foundation training
Potty training with bells
Basic obedience with commands
Doggy manners
Stop jumping on people
Stop barking and/or nipping
Stop counter surfing and/or stealing
Stop running away or out the door
Heeling on leash
Heeling off leash
Off leash recall
'Drop' and 'Leave it' command
Socialization with our own stable pack of dogs
'Place' command
Confidence building through leadership
Distraction Training
Crate training
Lifetime Follow-Up Guarantee
2.5 Hour go home private lesson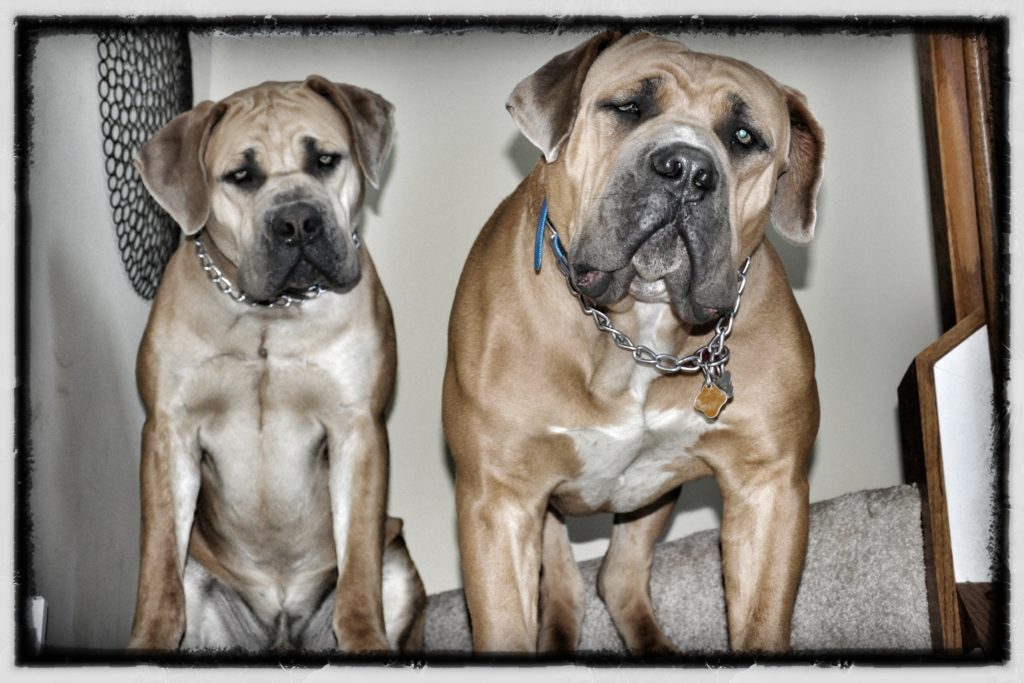 *Great for dogs with anxiety, fear, or aggression
*Perfect for owners who want their dog to have the most exposure to a new lifestyle
Everything included in our 2-week board and train program
Advance distraction training
Advance Obedience Commands
Advance socialization skills – end rough and rowdy play time
Long distance training including: 'Sit/Stay' and 'Down/Stay' commands
Stop reactive behavior
No more lunging at people or dogs when walking
Overcome and Conquer fearful behaviors
Overcome and Conquer severe separation anxiety
We would never have been able to keep both of our dogs if it wasn't for Megan. She literally restored the balance and peace we had lost in our house when we rescued our second dog.
I am still not sure how she managed to train my 120lb. lab when I couldn't even control him – somehow she did though and our family is forever grateful for the AMAZING job she did with Jenks. No more sore shoulders for myself or wife. Thank you again!
I love that Megan takes the time to make sure every family member is totally on board and understands all of the training before she moves on to the next thing. She really is so much more than a dog trainer (more like a miracle worker). It's nice to know she's only a phone call away to answer any questions we may have or come across.
Never in a million years would I believe that this was the same husky that I had dropped off for training. Not only is Molly focused and behaved now, but she also heels on a leash and off leash too! I absolutely would not have trusted her before her training – especially because she loved to chase squirrels and rabbits. We even saw one today and she could care less!!!
I had the most obnoxious boxer anyone (including myself) could own – Boss was a nightmare and totally true to his name as he was the boss of me and my house. He pulled unimaginably hard, ignored everything, was constantly on alert and ready to GO, barked constantly, and that's only the tip of the ice berg. Needless to say, he need training more than most so I had no problem sending him to Megan's. After a month with her, he was a whole new dog and one that I actually could enjoy. I know he's much happier now as am I.
We can not recommended anyone more talented, more hard working, and more knowledgable than Megan. She helped take our misbehaved rescue mix to a well-mannered, polite pup in just 2 weeks. Yes we missed our girl, but we knew she needed the help and she deserved a good start with us since she had such a terrible beginning in life. Again, thank you Megan you truly helped us better understand what Cocoa needed from us. XoXo