Dog Training in Bethesda, MD
At Midway Dog Academy, we know that dogs function exactly like pack animals – that's the reason why the customized training used by our professional trainers in Bethesda, Maryland utilize your dog's natural pack member instinct to create a confident, well-mannered, and balanced dog. With unique training, your dog will achieve their total skill level. The specialized training programs in Bethesda will help your dog re-establish their proper order — your puppy will learn how to interact with dogs appropriately and become a happy part of the family when you work with our dog experts at our dog training facility in Bethesda.
When your dog re-establishes their pack mentality, they will learn to interact socially with other animals and become a properly balanced puppy. If you want to keep your dog healthy and happy at home or in public areas in Bethesda — then Midway Dog Academy can work with you. You and your dog will both love all the new spots you will be able to visit once you master the art of leading and guiding your dog.
Our dog behaviorists also offers training that teach dogs how to greet new dogs and new people. Along with other very important skills such as: behavior modification, potty training, social skills, house training, obedience training, and more. Our training center in Bethesda, MD is ready to work with you to fully train your dog – regardless of age, breed, or behavior.
If you're all ready to start training your dog – then we have a variety of dog training options available to accommodate your dog's needs and your wants. Several of our offered options to choose from include puppy training which incorporates potty training with bells, obedience training, and a lot more. We also have adult and senior dog training programs that include obedience training, behavior modification for several of those undesirable difficult problem behaviors, socialization, and TONS more.
Typical dog behavior challenges that our client dog's needed help with include Potty training problems, barking at people or other dogs, jumping on people, aggressive behavior, or destroying furniture or toys. Our professional dog trainers can help address and fix these typical troubles that dog owners may be experiencing.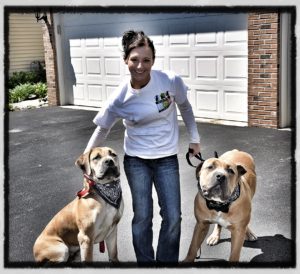 Training your dog is never a 1-way street; so with our customized training approach you can bet on both you AND your dog receiving the best guidance that you want and more importantly need. To get started on your dog training journey, call one of our dog trainers in Bethesda, MD today. Your dog can get a COMPLIMENTARY evaluation from one of our professional dog behaviorist. Once the meet and greet is completed, a individualized training program can then be created for your dog that will include the behaviors you need corrected, manners you would like your dog to know, and all of the new skills you would love your dog to have.
Our team of experts are dedicated to bettering the lives of dog's and their owners and to reduce the number of dogs that end up being given up due to poor behaviors. That is why we regularly write and publish popular dog training articles and advice on common problems along with solutions.
Doggy Boot Camp
Dog board and train programs in Bethesda, MD are the best training program for busy households or individuals that feel they don't have the time to train their dog. Your dog will live with us in our home and learn everything he or she need to know in order to be a well-mannered dog. Once your dog has finished their portion of the training  – it is time for you to learn everything your dog learned during our 'Train The Owner' lesson.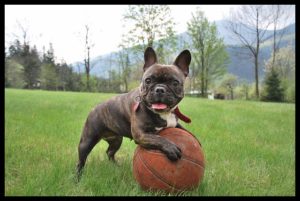 Dog Behavioral Problems
Does your dog need help for more challenging behavioral issues? No problem, our experienced dog trainers in Bethesda can help resolve your dog's issues and behaviors. During our assessment, we'll help you understand  what may have caused the behaviour and then we will put together a customized training protocol that will help get your dog back on track. With hard work and consistency, we'll  help you redefine the relationship to be able to achieve your training goals.
Dog Training Classes
Dog obedience training in Bethesda is a great choice so that you can take part in a group class with other dog owners to better your dog's obedience by learning new training commands. You can also learn how to correct dog behavior problems, learn how to interpret dog behaviour, and socialize your dog the correct way.
Private Training Lessons
In-home dog training in Bethesda, MD allows you to work with one of our dog trainers one-on-one in the comfort of your own home. That way you can work on specific problems you may be having that are unique to your environment. Each dog will be individually assessed to determine if private lessons are going to be the best program. This way you can set realistic goals that can be accomplished during your private lesson training program.
Outstanding Service
Sean and I are so grateful that we found you for training Amber and helping fix her (and our) issues with the separation anxiety she was having. Obviously living with a large German Shepherd with any type of behavior problems is rough, much less one that would chew her way out of her crate and then eat the door, carpet, or window frame. Her time with you is just what she needed and just what we needed in order to get her back on track and give us a fresh start. Thank you again! 6 months later and she is still doing great!
I am still in awe!
From the dog training to the nutritional advice to the new routine that you've given us - we truly cannot thank you enough. We clearly were a mess when we brought Bruno to you and really thought that all the freedom we gave him was a good thing (yes, we were raising him like he were another child of ours); which was doing more harm to him than good. Luckily, he was still young enough to be saved and retaught the GOOD behaviors that we envisioned. Thank you again for all of your guidance.
Very happy with the results
I am typically hard to please or impress on top of my usual skepticism. That being said, when I initially talked to Megan about the details for bringing my lab to her for a month long board and train she was very clear and upfront about what I could expect and the results that would be realistic to achieve given my dog's history. After one month, I came to pick Eddie up and I was actually blown away by the results, it was more than I thought was possible. He was relaxed and actually playing with other dogs. That was a game changer for me and I absolutely recommend Megan to everyone I know with a dog.
She's a miracle worker!!!
For 7 loooooong years, we tolerated and allowed our dog to basically run our house. He was pretty obnoxious in every way which included barking at everything - even if nothing was there, terrorizing our children, jumping, stealing, chewing our children's toys, STILL having accidents - (you get the point). I was at my breaking point when we had to replace our carpet for the 3rd time due to his potty accidents he was still having. We took him in for his initial evaluation and Megan told us it was most certainly a learned behavior and their was never any real structure in Jax's life (which there wasn't in hindsight). After 3 weeks, he came back a NEW and AMAZING dog. He was respectful, polite, well-mannered, and finally enjoyable to be around. We obviously have to keep up with the training otherwise im sure he'd try to pull his same shenanigans again. But we stick to the training program and everyone is happy!
Find Out More About Bethesda, Maryland
Bethesda is an unincorporated, census-designated place in southern Montgomery County, Maryland, United States, located just northwest of the U.S. capital of Washington, D.C. It takes its name from a local church, the Bethesda Meeting House (1820, rebuilt 1849), which in turn took its name from Jerusalem's Pool of Bethesda.[2] In Aramaic, ܒܝܬ ܚܣܕܐ beth ḥesda means "House of Mercy" and in Hebrew, בית חסד‬ "beit ḥesed" means "House of Kindness". The National Institutes of Health main campus and the Walter Reed National Military Medical Center are in Bethesda, as are a number of corporate and government headquarters.
In 2014, it placed first on both Forbes' list of America's most educated small towns[3] and Time's list of top earning towns.[4]
This presentation contains images that were used under a Creative Commons License. Click here to see the full list of images and attributions: https://app.contentsamurai.com/cc/83866